Here are pictures taken week by week of our litter born 19/10/02.
17/12/02 All our pups have found new homes, dare I say the new owners are very happy.

A proud mum......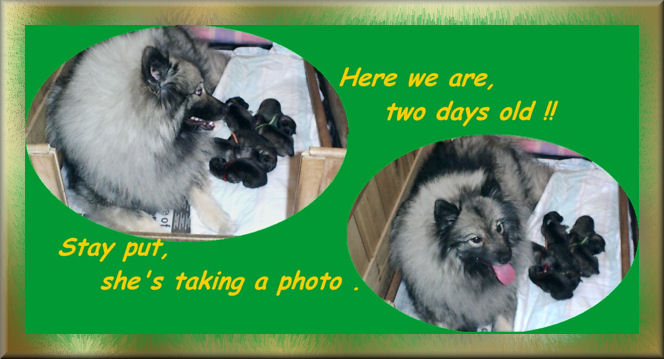 So full we can't even move.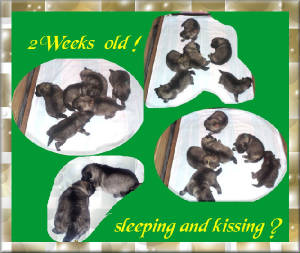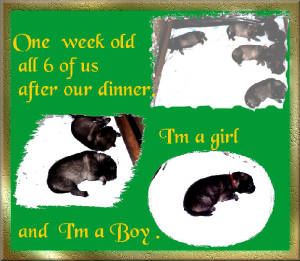 19 days old ! This was my first time lapping from
a dish. Boy, was I hungry, but now
I'm quite full, and it was not difficult
at all, I must be born to it.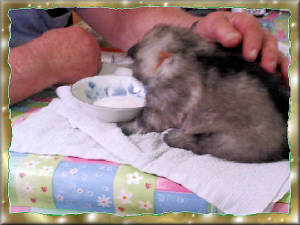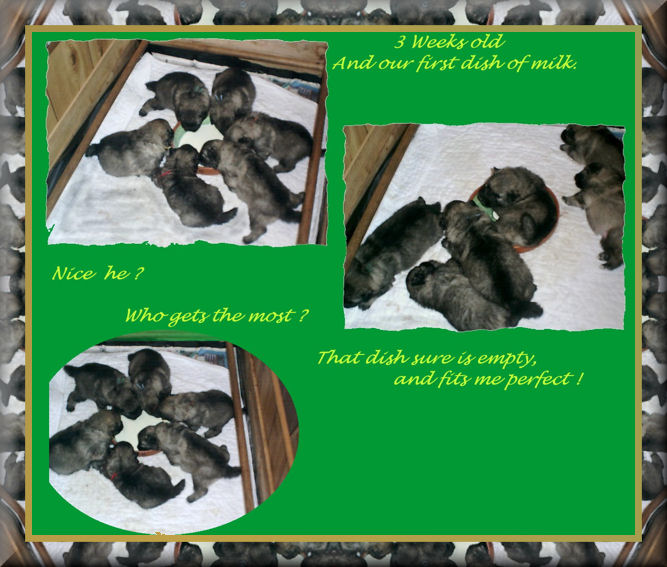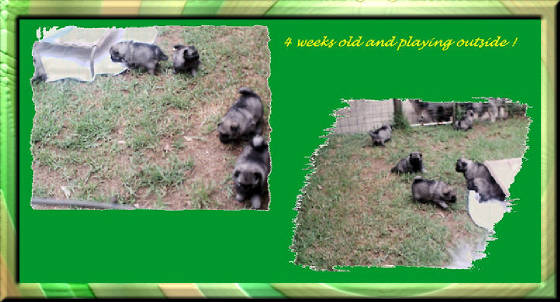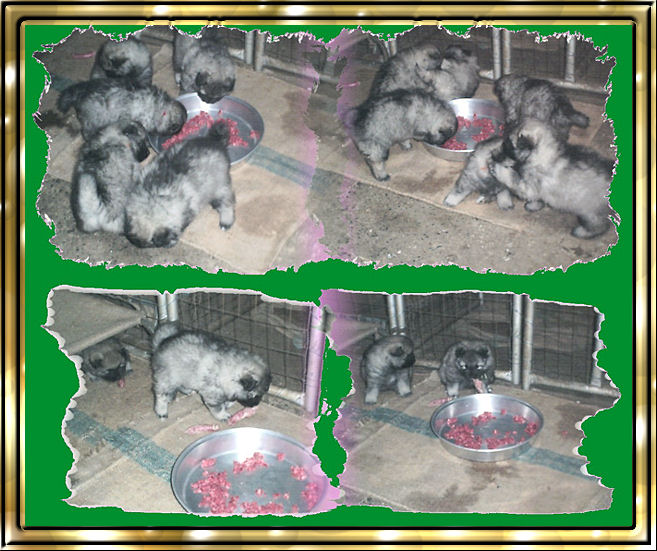 We are now 5 weeks old, eating is still our most favoured pasttime